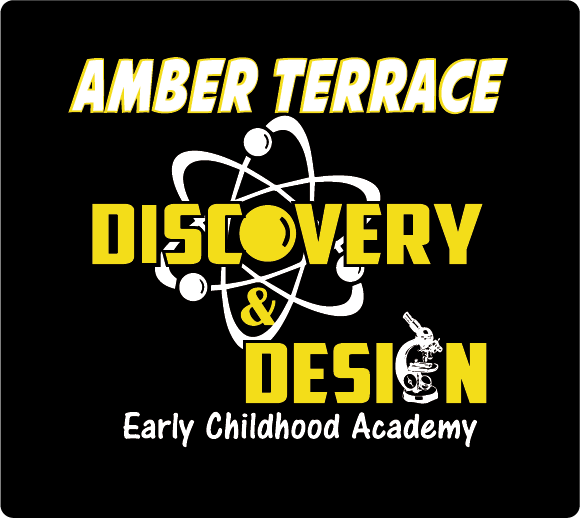 Amber Terrace Discovery & Design Early Childhood Academy -" Developing today's minds for tomorrow's future!"
At AMBER TERRACE DISCOVERY & DESIGN EARLY CHILDHOOD ACADEMY we strive on excellence, education, safety, and structure to ensure each student is provided with the essential building block to develop academically. Students and staff recite the following Student Pledge each morning.
DeSoto ISD is considering a summer daycare program for parents in the area as well as interested staff. The program, housed at Amber Terrace Discovery & Design Early Childhood Academy, would be open Monday through Friday from 7 a.m. to 5:30 p.m. from Monday, June 6 through Friday, August 12 (closed July 1-5 and July 25-29)
Weekly rates:
Student Group (AGE) Weekly Rate
Age 18-24 months (ratio 1:9) $110
Age 2-3 years (ratio 1:11) $100
Age 3 years (ratio 1:15) $90
No refunds are allowed; you must commit for each week for staffing to be assigned.
Please click below to take our Early Childhood Daycare Survey.

I pledge to be a star everyday.
I will Stay Safe
I will Take Responsibility
I will Act Respectful
I will Be Ready to Learn
I will Be a STAR
ITS THAT TIME AGAIN TO TAKE ADVANTAGE OF THE GREAT READING PROGRAM FOR SUMMER.
Dear Parent/ Guardian, Did you know that when kids read over the summer they are likely to leap ahead when they head back to school? It's called the "Summer Leap" and Amber Terrace Discover and Design Early Childhood Academy has made it a priority to keep our students' skills sharp by encouraging them to read all summer long. We invite you to sign up and to participate in the Scholastic Summer Reading Challenge, a free online reading program that invites children to log their reading minutes all summer. I am excited to share that the theme of this year's program is Be a Reading Superhero; as kids log their reading minutes throughout the 18 weeks of summer, they will unlock stories from some of their favorite authors. Plus, throughout the summer, kids will earn digital rewards and learn about great new books to read. You'll also find daily tips, book lists, and a new "Ask the Experts" book recommendation feature for parents on the Scholastic Summer Reading Challenge website. The fun began on May 9,2016, and ends on September 9, 2016! I invite you to learn more about the Scholastic Summer Reading Challenge at www.scholastic.com/summer. You should be able to create your own user name and password. As your student will be joining a new school in August there is no need to keep any scores under Amber Terrace heading. Any questions you might have may be directed at Scholastic: 1-800-SCHOLASTIC OR summerchallengehelp@scholastic.com
Have a wonderful summer! Camelia Pottinger Librarian Amber Terrace D&DECA
P.S. : DeSoto ISD is also offering a reading challenge. More information may be found on the Amber Terrace website.
Thank you to all that came out in support of 3rd Annual Bowl -A-Thon Bowling for Autism Saturday April 23, 2016
ATDDECA would like to say thank you to Farmer's Delite,and El Pollo Regio for joining us in support of our Campus Educational Improvement committee.

Located at 517 N. Hampton Rd
Desot, TX 75115